OSN
Omkarananda Saraswati Nilayam School
Omkarananda Saraswati Nilayam is a co-educational Senior Secondary English Medium Inter-College affiliated to the Council for ISCE, New Delhi. It was founded by Paramahamsa Omkarananda Saraswati on 1st December 1983, with just Nursery and Kindergarten classes…..


Vision of Mission
Omkarananda Saraswati Nilayam School
With a view to impart quality education to the people of Uttarakhand, especially this area of Rishikesh, H.D. Paramahamsa Omkarananda Saraswati planted in the year 1983, a small sapling with a few petals, which has now blossomed into a full-grown tree, i.e. Omkarananda Saraswati Nilayam (OSN)….


<–OUR ACTIVITIES–>




Mini Sports Stadium
In order to encourage physical activity, the school has a Mini Sports Stadium to accommodate various sports activities. The basketball court, the volleyball and the badminton court provide our students with excellent opportunities to develop their sporting talent.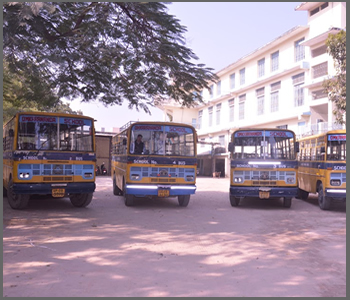 School Transportation
The school has its own school buses manned by trained drivers to ensure safe travel of students to school and back home. The buses are operated on all main routes of the city.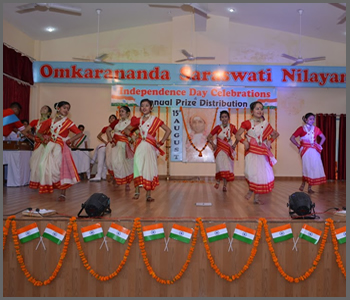 Multipurpose Hall
The school has a multipurpose Hall which provides an ideal space for conducting various Inter House Competitions and for organizing school events.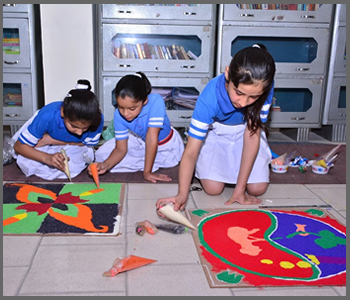 Co-Curricular Activities
In order to develop all round personality of the students, they are encouraged to participate in a variety of co-curricular activities like dramatics, dance, music, debates, elocution, recitations, quizzes and games. Co-curricular activities are conducted in the school to provide opportunities for students to work in collaboration, to exercise leadership and enhance the ability to take initiative.
.



Educational Activity
To pace with fast running world of technology, the school organizes various workshops time to time. These workshops are very much fruitful for today's generation to acquire extra knowledge and wisdom.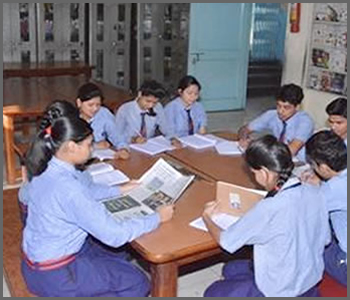 Library
The school has two well stocked libraries each for the Junior and Senior Secondary school. In order to inculcate reading habit among students they are encouraged to make full use of the library. The students have access to a variety of learning resources and periodicals.

Latest School News & Events
Dear Parents,
As we are celebrating the AmritMahotsav on completion of 75 years and to commemorate the 76th Independence Day, you all are requested to hoist the Tricolor or the National Flag of the dimension 20×30 inch on your roof top.
Principal

Quicky Enquiry
Please fill the form.